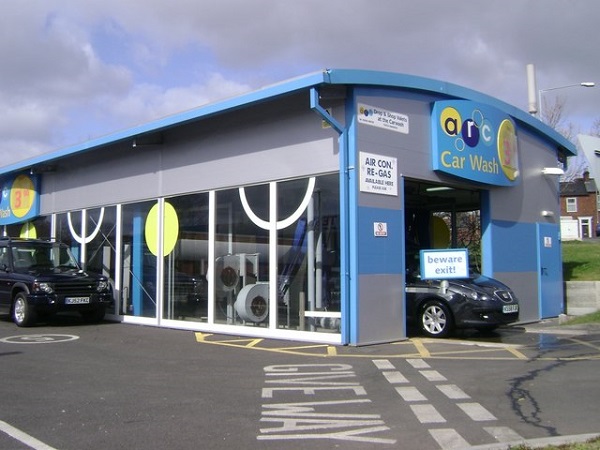 If your car wash system is used frequently, you may notice that certain parts get worn out. Suddenly, you have to shut down for expensive maintenance and repairs, losing money and customers. To help you avoid breakdowns and reduce unnecessary downtime, N/S Corporation is proud to introduce our Retail Shop.
This expanded section of the N/S Corporation website allows you to purchase equipment to stockpile in the event that something happens to your system. When you're reluctant to replace broken or worn out items due to hefty replacement costs, you can rely on the specific equipment kits we provide to invest in advance maintenance at lower costs.
Why Consistent Maintenance is Important
Many wash system operators may not understand why constant and consistent maintenance of their systems is so important. Often, they're surprised by malfunctioning equipment and frequent system shutdowns.
In order to avoid downtime, experts recommend that you take the minimum expense and purchase spare parts and kits to minimize the chances of an unexpected malfunction.
Common Issues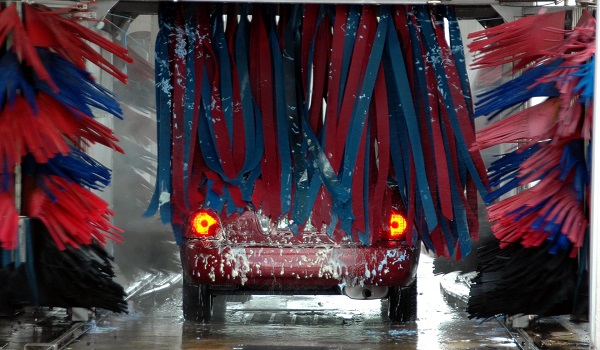 Some of the most common shutdown issues occur due to worn couplings, old brushes, and malfunctioning RO systems.
If the couplings in your wash system are worn, they can cause premature wear of brush material, motors, and gearboxes, as well as increased chemical and water costs and potential damage to vehicle paint surfaces. Fixing these problems is much more expensive than keeping a few couplings on hand for regular replacement. You'll find that your system runs for longer with little to no shutdown time.
Another one of the pieces that wears out the quickest in a busy car wash are the brushes. Worn brushes can cost your business money when they scratch paint and attract dust, dirt, grime, and debris. Trapped in the brushes, the dirt and debris can get everywhere in your wash system, causing rust, stains, and other damages.
Many wash system owners also encounter problems due to old RO (reverse osmosis) membranes. An old RO membrane can cause premature wear of RO filters, damage to the RO system, vehicle spotting, and increased water usage.
Worn brush materials, as well as old reducers, couplings, motors, and pumps, all affect other parts of the wash system. If any part is old or worn, your entire wash system can be compromised by the impact. It's not enough to inspect your wash system monthly—you also need to replace worn items before they break. The parts that are used on a daily basis need to be maintained with care and pride.
What You Can Do
Before our proprietary Retail Shop, you may have waited for an item to fail and then called a specialist to overhaul your system. Now, you can stock up on parts and kits that can help with your own wash maintenance.
At N/S Corporation, we carry specialized kits that are designed to ensure you have all necessary equipment and tools stored on-site, so you have everything you need in case of a shutdown. The uptime kits designed by our parts specialists contain the recommended spare parts and common wear parts, specifically selected for the type of machine in use. With these kits, you have a guarantee that you can get your system back on-line with minimal downtime.
If you own a business running a wash system, it may be in your best interest to stock these downtime kits, as a broken machine during business hours causes unnecessary inconvenience to you and your customers.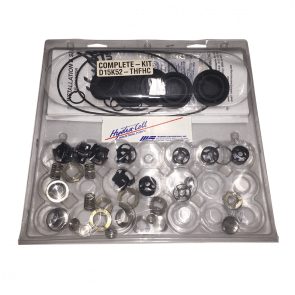 Timely Upgrades
Upgrading to new equipment is critical when trying to ensure optimal performance from your wash system. While they may seem costly now, when you calculate the damage caused to other parts of your wash system by one worn out item, you'll realize it's better to replace one part now than your entire system later. Old equipment also uses more water and power, which increases your operational costs.
Upgrading to the latest innovations helps reduce costs substantially and ensures you check your equipment regularly for any indications of improper or inefficient operation.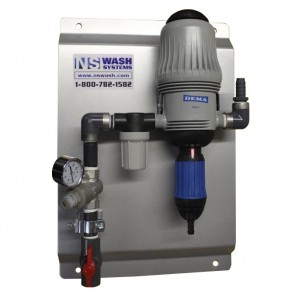 An Eco-Friendly Approach
If you're a wash operator who cares about the environment, you'll appreciate the consideration we put into the development of our spare parts and kits. Many of our items are eco-friendly and ensure minimal impact on the environment.
The bubblizer technology, for example, makes use of bubbles to deliver chemicals instead of traditional foamers. These bubbles cover an extensive surface area, larger than regular foamers, and allows you to use less water, chemicals, soap, and water during operation.
Support & Service with N/S Corporation
Since our incorporation in 1967, N/S Corporation has been on the forefront of new developments in the wash industry. We hold many patents on parts and materials, so you can stock up on proprietary parts, equipment, and replacements directly from our website.
In addition to our cutting edge technologies, we also offer top-quality, buy-out products. Browse our online store to stock up on kits and hardware to repair and replace any broken, worn out parts right away. Minimize your downtime with N/S Corporation.