For many people, their vehicle does more than just provide transportation. Vehicles are often part of a person's image, and a car covered in grime can send the wrong message. Keeping your car clean is important, but for people short on time or money, regular trips to the car wash aren't always possible. If you want to tackle grime on your own time and save some money, this best car washing supplies list can help.
Go for a Dedicated Soap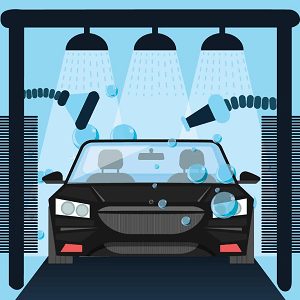 The best tool you can have in your arsenal is the right soap. Though not everyone agrees on the best kind of soap, the best car wash supplies often include a dedicated car wash solution. Most people turn to DIY car wash soaps or dishwashing detergent as their soap of choice when washing a car. However, this common solution will work against your car and strip away protective wax coatings, exposing the vehicle to possible nicks, scratches, and stains.
A Gentle Touch Goes a Long Way
After soap, the most important item for those who prefer the best car washing supplies is a durable cloth. If your car has layers of dirt and grime caked on, you might be tempted to grab an abrasive cleaning pad or scrub brush. However, cloth with any hint of texture can damage a vehicle's finish, and a more gentle solution can go a long way to improve a vehicle's look without doing damage.
To produce a really smooth finish, the best types of cloth are made from real lamb wool or even cotton towels. Anything soft and easily washable will do a great job.
Use Liquid Wax Sprays Between Jobs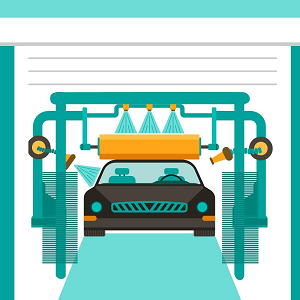 Once you've removed all the surface grime and soap residue, your car wash supplies list should include a reliable liquid wax spray that can easily touch up spots with stains or minor scratches. While not as good as a full wax coating, these sprays will help protect a vehicle's paint between scheduled waxes.
Ammonia Cleaners Are Best for Glass
The last part of a car's exterior that should be cleaned is the windows, windshields, and mirrors. These areas usually collect the grime rinsed off from the other steps, so they should be the final step in any cleaning job. The best car washing supplies will have an ammonia-based glass cleaner, which is great for removing residue from glass but should not be used on instrument panels or vinyl. Buffing with a microfiber cloth is also a good idea to prevent streaks and spots.
Inside Finishing Details
After you've worked to make sure your vehicle's exterior has a great shine, don't forget to spend some time cleaning the interior, as well. Stiff brushes should be on your car wash supplies list for knocking dirt loose from carpets and upholstery. An inexpensive air compressor can also be useful in blowing out dirt from your car's nooks and crannies before pulling out the vacuum.
Give your car a thorough wash by investing in the best car washing supplies. As one of the top transit wash system manufacturers, NS Wash knows exactly what the professionals use. Contact us today to learn more about how we're so good at what we do.