The world is always changing, but one thing stays the same: Motorists like to take pride in their cars. That means most drivers want to ride in a vehicle that's clean and beautiful both inside and out.
So long as people are driving, there will be a need for car washes. The cost of opening a car wash startup is considerable, and you're virtually guaranteed to be entering a competitive market. In other words, this is not an industry you can simply jump into. However, with careful planning, good marketing, and excellent service, you might just be able to carve out a little slice of the market for yourself.
With these tips from our team at NS Wash, you can minimize car wash startup and operation costs and maximize your return on investment.
1. Keep Waste at a Minimum, Just Like Your Expenses
Waste comes in many forms, and our planet could use much less of it. In the car wash industry, waste usually consists of used water, cleaning chemicals, and broken components headed to the landfill.
But thanks to NS Wash, your initial car wash startup costs are one thing that will not go to waste. We hold many patents, both inside and outside the US, that guarantee the value of our products. In addition, many of our ECO Wash systems include layouts and parts for water recycling bays, which will reduce operational costs, reduce the risk of pollution fines, and help keep your environmental footprint low.
2. Get Quality Components Up Front, Not Down the Road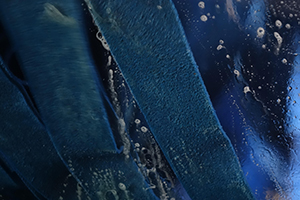 Many wash system owners try to minimize their car wash startup costs by purchasing inexpensive system parts in the beginning, leaving it to the future to worry about the inevitable repair and replacement costs. The logic behind this is that, since the cost to open a car wash is so high, it's better to stabilize the business and recoup startup costs first and foremost, which means keeping startup costs low in the first place by buying cheap equipment.
In our opinion, it's always better to get it right the first time and purchase a quality car wash system. There's a reason we're the national leader: Over the long term, you will save money by investing in quality equipment. We manufacture all of our high-quality, durable parts using efficient, eco-friendly methods.
By minimizing repair costs down the road, you can extend your timetable of profitability without having to worry about breakdowns. Your car wash startup costs will be higher. But so will unexpected maintenance and replacement costs, which can cripple a business that's still finding its footing.
3. Know Your Customer, and their Vehicles
Are you planning on running a wash system for oversized transit vehicles, a fleet of rental sedans, or a retail wash system for everyday people? Put your car wash set-up costs toward the right layout for your wash system. Knowing your target customer today means you won't need to refit later.
Here's another tip: If you think you'll eventually expand your business, make sure to leave enough space in your wash bay for a wide variety of vehicles. This does add construction expenses, but compared to the total cost to open a car wash, it's a smart add-on. Building materials and permits get more expensive every year. Don't be penny-wise and pound-foolish with your car wash startup costs. Build the spare housing now; install the additional wash stations down the road.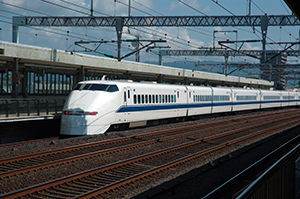 4. Rely On Quality Machinery To Lower Labor Costs
In the past, anyone thinking about starting up a car wash business was required to assemble a team of employees. Building up your staffing levels is almost always a headache.
But here's something that can help: All wash systems manufactured by NS Wash can be operated remotely through a state-of-the-art electronic control panel, removing the need for extensive employee training, and thereby lowering the labor component of your car wash startup costs.
5. Only Purchase Wash Systems and Components from a Reputable Company
NS Wash has built an incredible reputation in the international wash industry for our quality parts, unmatched customer service, and roster of successful clients. We pride ourselves on sustainability, durability, and satisfaction. The cost to open a car wash is high, but you can bring it down significantly by choosing a quality wash station at a good price. Lower costs mean getting your setup right the first time, and you can trust the experienced team at NS Wash to help you throughout the process.
We are proud to have worked with companies like Turtle Wax, Washmasters, Thrifty Car Rental, and others to build successful car wash operations both large and small. Contact us today for more information on how you can control your car wash startup costs by choosing the wash model that's right for your needs.