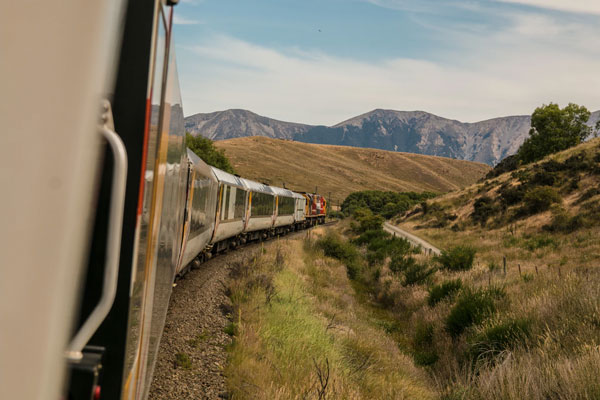 Car washes are ubiquitous in the United States, appearing on busy streets and main drags even in the smallest of towns. Car owners are learning what NS Corporation has been aware of since its inception: no one wants to ride around in a dirty vehicle. Not only are they unsightly and messy, but also driving a dirty car can be dangerous. Have you ever tried to peer out of a dusty or smeared windshield? It stands to reason that every city and town has at least one conveniently located car wash distributor. There's a clear need for the service in the United States. But what about the rest of the world?
Access to, and ownership of, a vehicle isn't restricted to developed countries. In many parts of the third world, citizens drive automobiles every single day. The problem is that it is challenging to establish car washes and train washes in underdeveloped areas. Care, planning, and time must be devoted to erecting washes because, in some places, planning roadways and increasing accessibility are still pertinent issues.
Bangladesh is considered both a third-world country and a developing nation. Currently, NS Corporation is in the process of completing its construction on a train wash in the country. In recent years, our aim as a leading train and car wash distributor has been to bring lucrative business opportunities and helpful services to developing countries all over the world. To understand the importance of that mission, it's essential to further understand the plight of underdeveloped nations and the slowly developing appearance of car washes in those areas. It's never as easy as picking a plot of land and constructing a building!
Let's start with a look at life in Bangladesh. Then, we'll take a look at the process of bringing a car washing service, like NS Corporation, to an area that hasn't yet been developed for such services. By the end, you'll see how and why transit and car wash distributors like NS Corporation are accomplishing amazing things in their communities and beyond.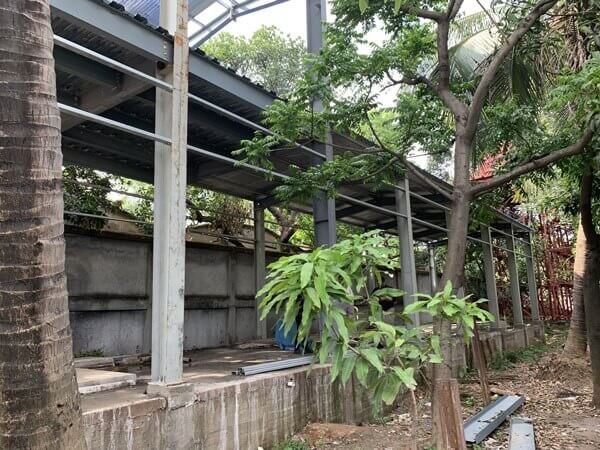 NS Corporation in Bangladesh
The South Asian country is centrally located, sharing its borders with Bhutan, Burma, India, and Nepal, but despite its proximity to some of the world's top tourist destinations and its 168.07 million population, Bangladesh is still a developing country. Because it is the eighth-most populated country in the world, there aren't always enough job opportunities for the rapidly growing populace. Still, each year, the country strives to catch up with first- and second-world countries.
For one thing, the city of Dhaka in Bangladesh has its own international car expo. The country is already known for its car manufacturing, but its economic development ministers are also endeavoring to lure more automakers to the country. That explains the growing need for car washes and car wash distributors, like NS Corporation, in Bangladesh!
Train washes are vital, as well. Again, the emergence of washing services opens up a variety of job opportunities that are crucial for people in third-world countries. In Bangladesh alone, there are at least 489 railway stations as residents and visitors rely on public transportation as the most affordable and convenient way to get around the country. The desire to keep locomotives and passenger cars in tip-top condition extends to the appearance of the car. In some areas, however, that can be easier said than done. That's where construction by qualified transit wash systems comes into the picture.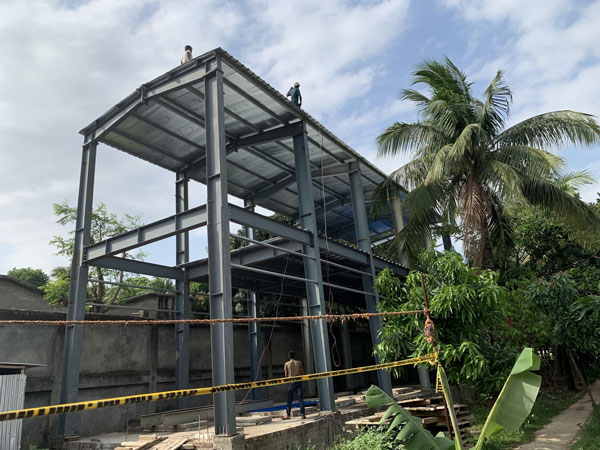 Common Transit Wash Problems
Introducing car and train washes into third-world areas isn't a simple endeavor. A company like NS Corporation has to plan and strategize before they even begin to implement their ideas. One of the significant problems that car and train wash companies can run into is drought. In areas with blistering climates and a lack of rain, a car wash is a luxury compared to a city's daily urgent water needs. What do you do when there's no water? Transit and car wash distributors like NS Corporation, who wish to bring car and train washes to countries and cities that suffer from drought, have to plan further. They may need to limit construction to places that are near a natural water source. At other times, they will need to find a way to recycle gray water. In all cases, they have to respect any water restrictions in the countries where they choose to do business. On a positive note, these steps can help to eliminate the presence of unlicensed transit washes.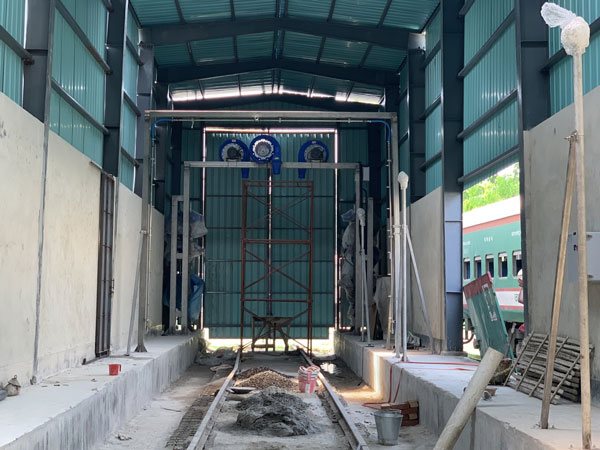 Maintaining the machinery needed for a successful transit wash system can be an issue, too. Running a car wash or a train wash isn't as easy as washing the vehicles. If the machines are not produced in the area, then someone has to teach the employees how to use them and keep them in smooth working condition. That's not an impossible task, of course. It just requires a train and car wash distributor who's willing to put in the effort to teach the locals while bringing them a new opportunity.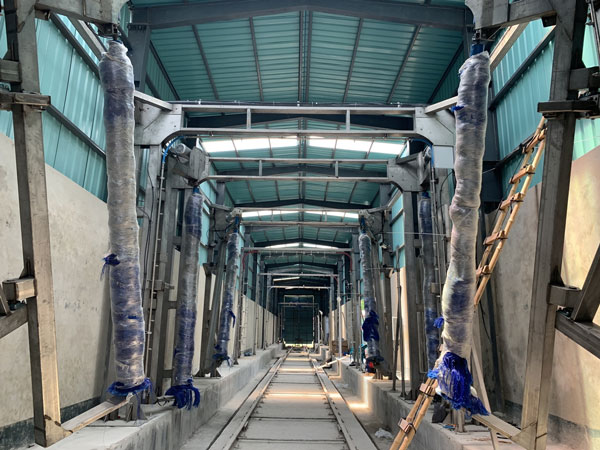 NS Corporation's Main Mission
Our quest to become a transit wash system distributor in Bangladesh was a success. NS Corporation's new wash is set to open this year, reaffirming that no matter where we construct a car or train wash, our mission is always the same: provide transit system owners with a polished product that's always clean and well-maintained. As a leading car wash distributor in the U.S., NS Corporation specializes in a minimalist, simple design that allows for seamless delivery. Each car or train wash we produce is as low maintenance as possible, and the operating costs are inexpensive as a result. Despite the ease of use, however, we guarantee that our customer satisfaction is always high.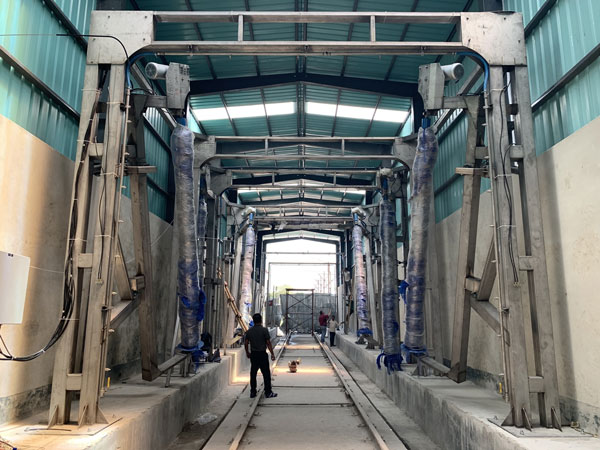 NS Corporation does its best to leave each area the way we found it but a bit better with every new construction. In Bangladesh, for instance, the whole endeavor continues to progress as smoothly as possible. We have managed to erect a new transit washing facility employing union workers. This streamlined process means that locals can get around to the busy business of washing vehicles sooner rather than later. That's a terrific boost for the local economy!
The actual construction of this train wash is just as impressive from a car wash distributor that understands and oversees the entire scope of the job from start to finish. In an effort to disrupt both the local landscape and the environment as little as possible, NS Corporation relies on eco-friendly measures whenever we can. On the job in Bangladesh, the construction workers climb on bamboo scaffolding, which is environmentally beneficial on numerous levels. Bamboo is sustainable and biodegrades naturally. During the entire job, workers only had to use a single forklift, too, cutting down on pollution significantly. The best part of all is the supervisory role that NS Corporation adopted during construction. We utilized the time to help the new owners familiarize themselves with all of the equipment, guaranteeing a well-running transit wash system in the future!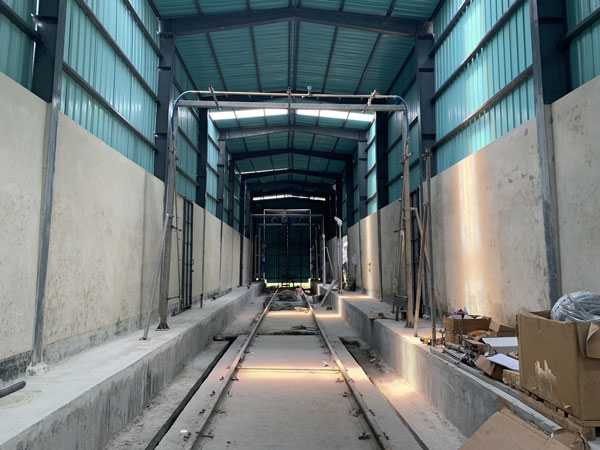 NS Corporation is more than a car wash distributor. Our work in developing countries brings something essential to the people who live there. Owning a transit system may still be a luxury in many third-world nations, but the presence of a train wash benefits more people than just those who own automobiles. It invites opportunities for additional developments, makes the area more palatable to other businesses, and creates jobs for citizens who need them.