Published by Admin on Jan 7th 2020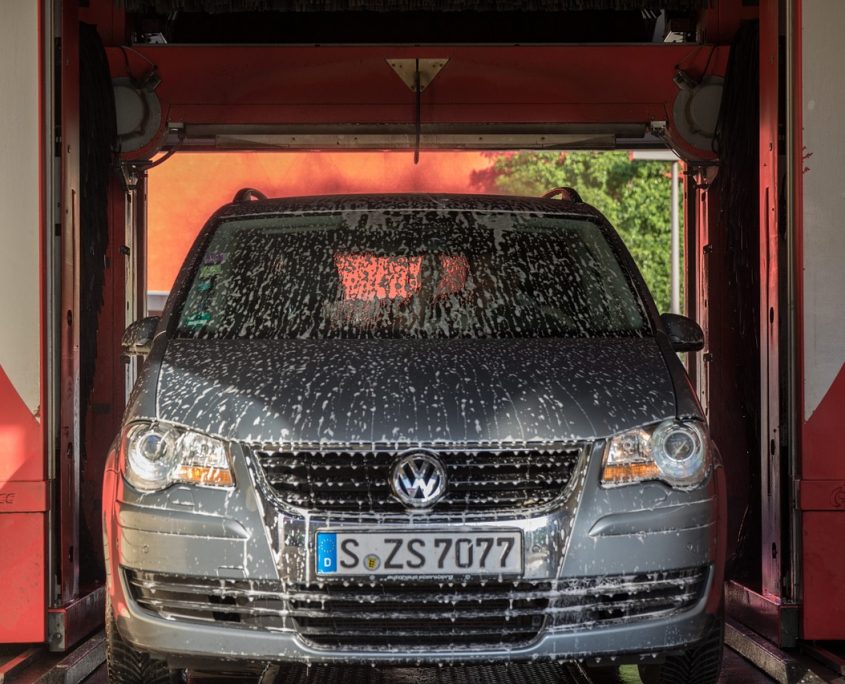 As a car wash owner or operator, your job is to provide superior service to satisfy your customers every time. The car wash equipment you use plays an important role in ensuring effective washing operations and continued customer satisfaction. Over the years, a lot has changed when it comes to ensuring that customers enjoy top-of-the-line service delivery. Innovations from industry-leading companies like NS Corporation are revolutionizing the car wash industry.
One of the most groundbreaking recent innovations is the Bubblizer from NS Corporation. With the car wash industry becoming more competitive, this major piece of car wash equipment is changing the way business owners deliver outstanding services. In this article, we'll explain how it works and why you should get it for your car wash:
What Exactly is the Bubblizer?
The NS Corporation Bubblizer is a revolutionary car wash package that features a multi-use chemical applicator arch that creates a spectacular light show for customers, while effectively applying soap or wax. The Bubblizer includes a range of multicolored lights that create a WOW factor that easily differentiates your business from competitors. Colors available include blue, red, yellow, and others. It can be added to either a new or existing car wash tunnel or rollover system. It's an exclusive package only offered to retail customers.
While car washes have been around for quite some time, innovation has not always been common, until more forward-thinking manufacturers began to make their mark on the industry. NS Corporation, an industry leader in vehicle wash equipment for retail, transit, and fleet wash businesses, innovated better systems and parts to deliver chemicals and detergents, improving the day-to-day operation of wash systems. The Bubblizer efficiently dispenses chemicals more simply and effectively than traditional foamers.
Give Your Customers a Unique Car Wash Experience
When customers come to your car wash, they expect not only quick and effective service but also proof that you can deliver a top-of-the-line wash with the most up-to-date equipment. Investing in additional car wash equipment like the NS Bubblizer can help you provide a more entertaining car wash service that shows your patrons you're at the top of your game. With different available theme options, this system is an especially great choice when you want to create a themed car wash.
The new Mega Bubblizer from NS Corporation makes this even easier with its more advanced features like its dazzling light show, better graphics, and an even more effective way to drop bubbles on the surface of a car. The Bubblizer gives your customers a unique car wash experience. More car wash businesses are adopting such innovations and embracing eco-friendly wash systems to benefit their operations.
Benefits of the NS Bubblizer
Precise Control Over Chemical Usage
The Bubblizer is a reliable addition to a new or already established car wash system. This modern wash solution allows car wash operators to precisely control the amount of chemical, down to the milliliter. The machine comes with an adjustable bubble density and discharge, allowing you to manage your soap or wax dispensation. The system saves up to 50% of your washing chemicals and allows more coverage than other car wash systems.
More Efficient Way to Deliver Chemicals
The innovative Bubblizer offers a simple and more effective way to dispense chemicals. Unlike foamers that push and circulate the chemicals on vehicles, this modern car wash system applies bubbles that run over the surface of a car, ensuring better coverage and thorough dispensing of the soap, glass treatment, wax, and washing chemical.
The technology used in the NS Bubblizer makes use of bubbles spread over a larger area to ensure more coverage when delivering chemicals in a car wash system. Better bubble coverage means improved chemical efficiency and water usage. This system only uses as low as half a gallon of water per vehicle. Integrating the Bubblizer in your existing or new car wash systems can help you reduce water usage significantly. That means a lower environmental footprint and lower maintenance costs.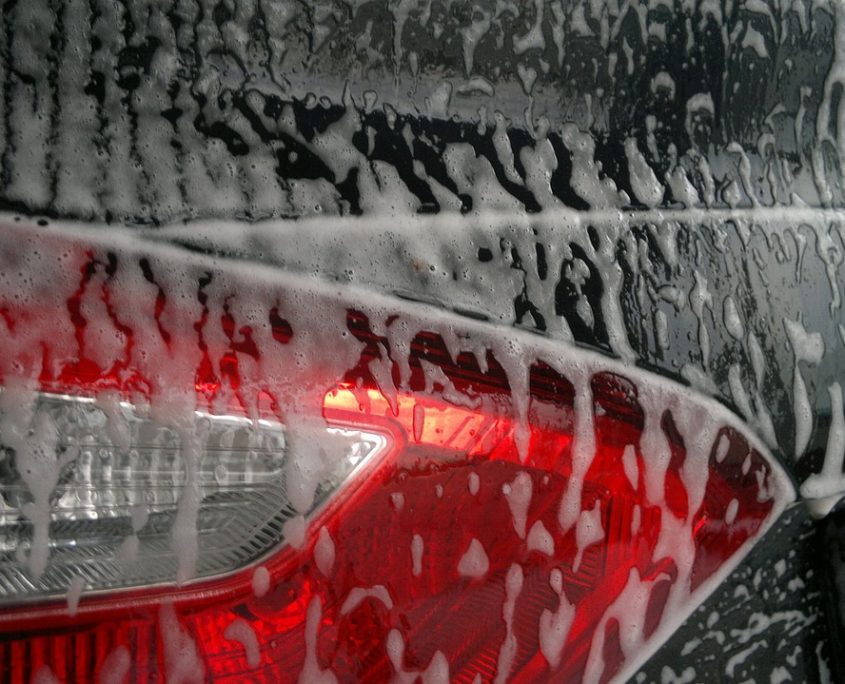 Easier Operation and Functionality
Unlike other car wash systems, the Bubblizer from NS Corporation is designed to ensure easy operation and functionality every day. Here are the benefits that car wash operators can enjoy:
Easy adjustment of the soap or wax applicator
Easier to rinse parts with fuller coverage than foam applicators
Faster and more consistent chemical discharge
Automatic system refill with a mechanical valve switch
Bubble solution can be adjusted to suit your needs
No compressed air needed to operate the Bubblizer
Single and dual air pump system options available for your car wash needs
The NS Bubblizer can be installed on any existing car wash system. If you're a business owner looking to upgrade your service options or improve your customer experience, this proven system is a worthy investment. Installation doesn't need any special requirements. Whether you want an innovative way to dispense soap, wax, or washing detergent, the Bubblizer is an efficient and cost-effective solution to increase your revenues and expand your service options.
This bubbling arch can be mounted to a 4" x 4" square anchor, a 6" x 6" square bulkhead, or a 4" round arch.
Learn More About our Bubblizer Options
Whether you're starting a car wash or looking to improve service delivery in your existing car wash, the NS Corporation Bubblizer is an excellent addition for your vehicle wash business. Want to get more customers coming to your retail car wash business? Make a real difference in your customer service with this innovative solution. Invest in this multi-use chemical applicator arch and enjoy increased revenue per car, improved chemical efficiency, and happier returning customers. See how it works here.
If you want to learn more about our NS Bubblizer options, including chemical dosing pumps, multi-color lights available, and the Bubblecano, don't hesitate to contact us today. Call us at 1-877-NSWASH-1 or send us an email online.