To thrive in your industry, you must have an airtight business plan for your car wash to navigate each quarter. Since the holidays are a crucial time for retail, it's the perfect time of the year to go all out. In addition to using the best brushes available, there are also some practical steps you can take this time of year to stand out. If implemented wisely, you can increase revenue, expand your customer base, and create a stronger community around your brand. Here are a few ways to take your car wash to the next level this holiday season.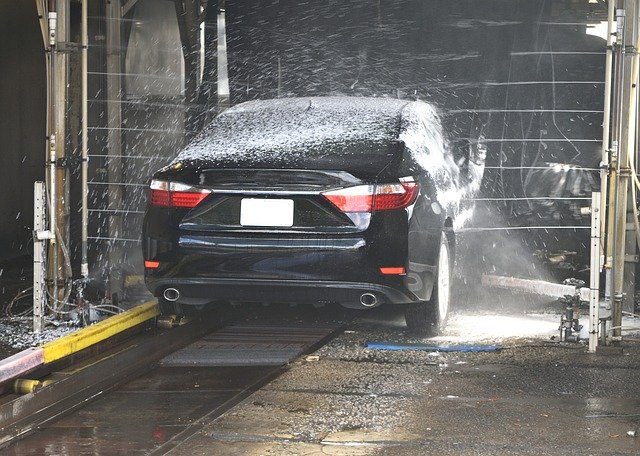 Facebook Ads
Love them or hate them, Facebook is still the top dog of social networking. As of September 30, 2019, they boasted 2.45 billion monthly active users and 1.63 billion daily active users. Running ads on this network can get your business to a wide new audience, so you should definitely incorporate Facebook ads into your car wash business plan.
When compared to the cost of traditional media ads, the cost of a Facebook ad is minimal and can provide amazing ROI. Since Instagram is owned by Facebook, you can run your ads on both platforms simultaneously while benefiting from the treasure trove of data FB has collected on all its users.
Once you learn how to use their tools, you can target pretty much anyone in your car wash business plan. You can target customers based on a specific zip code, people who follow your competitors, and those who searched for car washes recently. You can even reach out to owners of a certain make and model of car. The possibilities are endless.
Put together a series of jovial holiday ads and review your analytics on each one to see what works. Once you've zeroed in on what's most effective, focus on that for continued growth.
Car Wash Gift Cards
Part of your car wash business plan should be coming up with creative ways to add more value to your clientele. Shopping for the various people on your Christmas list can be tedious and time-consuming. Between work, family, and holiday parties, your customers are busy. Since they're already getting their car washed at your business anyway, why not add even more value to their lives by promoting your car wash gift cards?
What do you get someone who already has everything? A gift card! Use your website, social media, ads, and in-store signage to let customers know they can gift your excellent services to their friends and loved ones. It's an easy component of your car wash business plan to have your cashier upsell car wash gift cards at the register as they're checking out a guest. Create fun and festive designs for your gift cards and add them to an equally festive display for greater effect.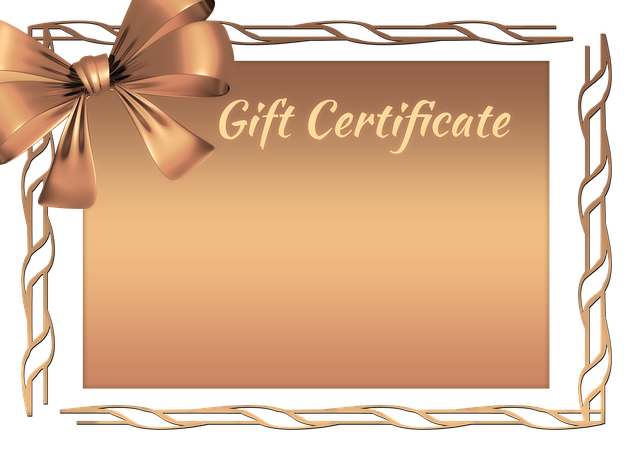 Giveaways
Despite all the uncertainties in business, you can always count on people to love free stuff. Even if it's not something they need, they will take it and re-gift it later. Since the holidays are about giving anyway, why not take this time of year to increase your giving, and turn a profit off it?
Include giveaways of car wash gift cards, t-shirts, or other swag items in your car wash business plan to generate excitement about your business. Months from now they'll be wearing your t-shirt to yoga class, and that'll be more free advertising for you.
Giveaways are also a great way to create more engagement on your social media platforms. Ask fans to comment, like, or answer trivia questions for chances to win. You'll be surprised how quickly people respond when you spark their competitive side.
YouTube
When it comes to content marketing, video is a powerful tool. In an age where most people consume content on their mobile devices and attention spans are short, adding a YouTube strategy to your car wash business plan could set you apart from competitors. Got a new wheel blaster none of your competitors have? Make an informative video about it.
If your business is already active in your community, placing behind the scenes video content about what you're doing on your website and YouTube could be an easy way to endear you to would-be customers and build brand awareness. Are some of your staff going to feed the homeless for Thanksgiving? Vlog about it. If you're already doing good, record short videos to let people know you not only value your community but are also a valuable part of it. Charity isn't just a good thing to do, it can also be an important component of your car wash business plan.
Stellar Customer Service
With all of this promotion during the holidays, you should be expecting an uptick in customers coming to use your car wash. Make sure they're not disappointed when they arrive. Take this opportunity to see how you can improve your customer service and exceed expectations so people keep coming back after they've used their free gift card.
Make sure you're staffed appropriately, your place is clean, your equipment is working properly, and everyone behaves professionally. Inviting more people into a disorganized or unfriendly environment can do more harm than good for your brand. As always, make improving customer service a part of your car wash business plan during the holiday season.
Use the Best Car Wash Equipment
Part of a solid car wash business plan is investing in the highest quality equipment from the start so that it lasts. Even if it costs more upfront, your customers will have higher levels of satisfaction and brand loyalty, which will provide greater ROI down the line. Buying cheap equipment that constantly breaks down is frustrating and costly for you and your customers.
Don't send customers fleeing to your competition because you're down all the time or your service is lackluster. If you need to upgrade your equipment or need help determining the best parts for your business, contact N/S Wash today.