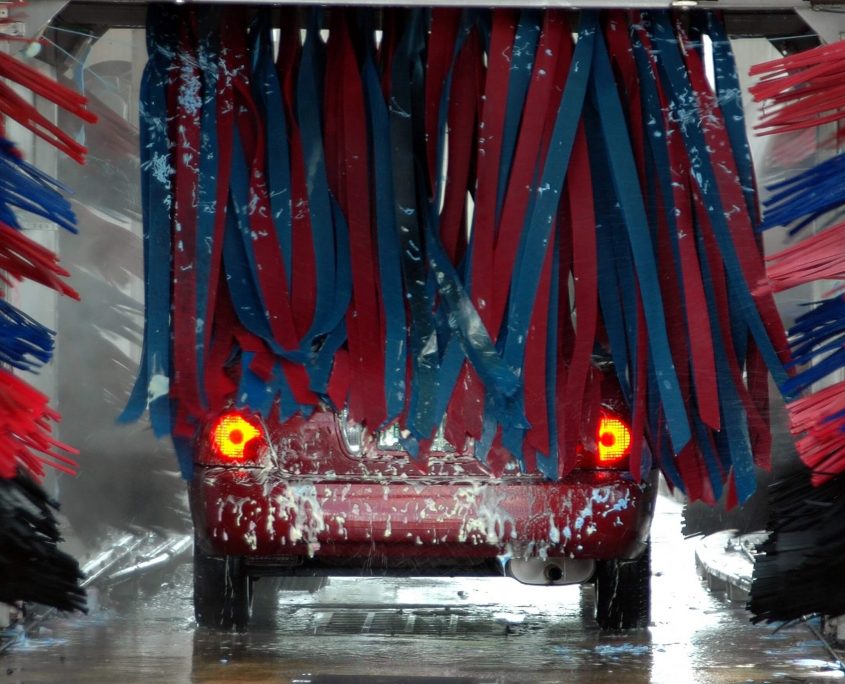 Today in the NS Wash Blog we are looking at our 6 most useful car wash parts and supplies for vehicle fleet managers to keep in stock.
When considering which car wash equipment parts you want to keep on hand at all times, we use two main principles:
Avoid lost productivity or negative brand representation due to breakdowns that limit your ability to keep your vehicles looking clean and presentable.

Avoid the hassle and wasted time caused by having to reorder parts that wear out or break down frequently.
We know that many car wash parts and supplies are fairly expensive. If your fleet has more than one washing station, then, unless you are frequently operating at capacity, critical breakdowns aren't usually as critical, as you can continue operating the other station(s) while replacement car wash equipment parts are shipped. But if you only have one unit, or if you don't have much spare wash capacity, this list is especially important.
Valves
By nature, valves are a weak link in almost any system. Their moving parts wear out from the inherent cycling, pressure changes, and buildup (or corrosion) from the fluids that pass through them.
Valves are generally the most affordable components among car wash parts and supplies, so it's a good idea to stock spares of just about everything.
Pump Equipment
Pumps are some of the most problematic car wash parts and supplies. They do a lot of hard work, so they're going to wear out eventually—and they'll wear out even faster without proper maintenance.
We recommend stocking one extra pump per unit. If there is a failure, don't hesitate to get in touch, and one of our experts will help to address the problem.
Vacuum Equipment
Vacuum systems are another category of car wash equipment parts known for the maintenance headaches they cause. They're not always the most affordable car wash parts and supplies, so it can be frustrating. Worn or unmaintained vacuum motors and motor brushes, nozzles, and cuffs can all cause problems, so it's smart to keep reserves in stock.
Blowers
Blow dryers take a lot of wear and tear, and they tend to age fast. These car wash equipment parts can usually be serviced for a long time before needing replacement, but it's still a good idea to have both left- and right-side spares in stock to avoid having to close operations for extended periods of time.
Brushes and Curtains
The most iconic car wash parts and supplies are of course the brushes and curtains! Keeping spare brushes and curtain stock on hand is very practical.
Small Parts
Cost-friendly parts, like nozzles, belts, fittings, couplings, and cylinders are all good car wash parts and supplies to keep in stock. You never want your wash to be unavailable for business because you're waiting on shipping for a $5 part.
Keep Replacements to a Minimum with High-Quality NS Wash Parts
At NS Wash, we are renowned for the quality of our vehicle wash systems for transit, fleet, and retail car wash businesses. We operate with a focus on quality: We design simple wash systems with the fewest points of failure, and we manufacture our parts for maximum durability.
When the time does come to replace a piece of NS Wash hardware, you can be confident all of our replacement car wash parts and supplies are high-quality OEM components compatible with your wash.
If you ever have questions about figuring out the right car wash equipment parts for your system, contact us and we will be happy to help you.