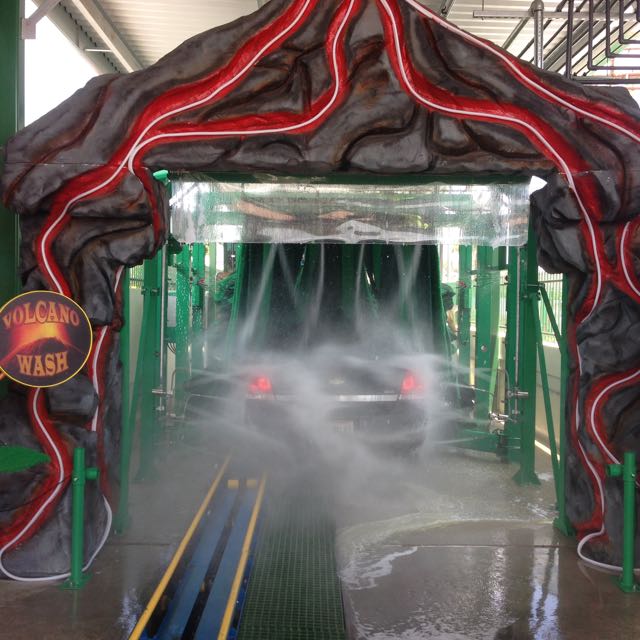 At NS Wash, we sell vehicle wash systems to a wide variety of customers:
Because of our experience in the industry, we have been able to identify some of the most common mistakes in business made by vehicle wash operators. We have been working with car wash businesses since 1961, and we've seen firsthand many problems that undermine the efficiency and reliability of wash systems.
Many of these mistakes result from inexperience in the car wash business. By doing some research to avoid common pitfalls, you'll be much better equipped to save money, keep your system running efficiently, and build up your business to last.
Don't Neglect Your Marketing & Public Outreach
The retail car wash business is extremely competitive, with slim overall margins (on average) and frequent periods of negative cash flow. In most markets, there isn't a clear pre-existing demand for a new facility. Existing car wash capacity is underutilized, and prices are undercut by companies who provide this service at minimal cost as part of a strategy of drawing more customers into their retail stores.
If you do plan to get into the retail car wash business, or are already operating, it's absolutely essential that you develop and maintain a robust and proactive marketing strategy. This is in addition to your due diligence in determining an optimal location, level of service, and facility design. Your branding, advertising, and social engagement will play a key role in your ability to attract customers in a crowded market.
Be Persistent
Building consumer awareness across an entire market takes time, so persistence is key. One of the more common mistakes in business is to design and implement a decent marketing campaign, only to get discouraged quickly by a lack of immediate success and scale back marketing efforts just when they are needed most.
Cast a Wide Net
Social media is widely acknowledged to be a key component of any business' marketing campaign, and it is definitely important to build brand awareness. However, your most effective marketing efforts will focus on building a local presence. Local radio and TV ads are worth investigating. Also make your car wash business visible at events such as the following:
Local fairs, festivals, markets, and other events
Local industry trade shows
Local sports events
It's also possible to build partnerships with businesses in other industries. Though it may sound unusual to partner with a local cafe or restaurant to pass out coupons for your car wash, successful businesses create these opportunities to build a local following.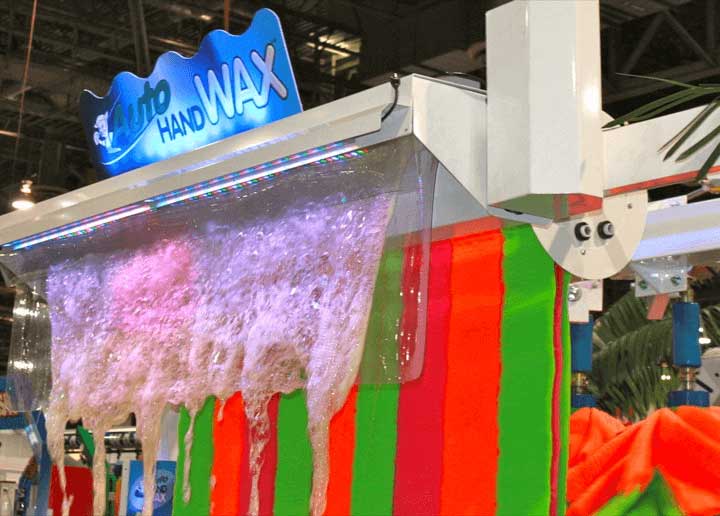 Don't Let Your Wash Become Run-Down
As with the marketing issue, this is primarily a problem in the retail car wash business. Consumers like to spend their money at places with a strong customer base. Popularity satisfies a "safety of the herd" mentality, conveying an impression of authority and respectability. Nobody wants to shop at a business that has no other customers. The subconscious assumption is that a business with no other customers must have something wrong with it.
One factor that influences consumers is the relative cleanliness of the business. A dilapidated store or facility implies that the business is in decline and can't afford to pay its bills, or perhaps that the owner doesn't prioritize sanitation and, by extension, might not prioritize his or her customers, either.
Wear & Tear Is Inevitable
Wear and tear on the equipment is a natural part of the car wash business. Machinery can and will break down. Brushes will degrade. Colors will lose their saturation. Paint will fade and chip. The road surface will get grimy. And, ironically, the cleaning equipment will get quite dirty over time.
Letting a business get dilapidated is a common mistake in business across many industries. It's something you need to actively prevent (or remediate) by keeping your vehicle wash in working order and looking great.
Steps to Make Your Car Wash More Attractive to Customers
We recommend these steps to make your car wash business more attractive to customers:
Clean your wash, and the grounds around your wash, on a regular basis.
Make sure you buy replacement parts for the wash equipment as soon as you need them, and keep frequently-used parts in stock on-site. (We stock replacement parts!)
Replace or refurbish parts that look worn-down and are visible to the customer, such as brushes, even if they still function well.
Maintain the property - replace fading or damaged paint, replace lightbulbs when they go out, and practice good landscaping.
Don't Treat a Car Wash Business as Easy Money
If you're viewing your car wash as a source of passive income stream, think again. This is not a hands-off business. It is good, old-fashioned American hard work. This is especially true in the first couple of years. You'll need to be personally on-site many hours a week to oversee operations and maximize your investment, as well as supplement your labor pool when business is strong or you're short on staff.
Eventually, you'll get to the point where the business is healthy and you can identify a strong and dependable manager to carry out most of the day-to-day operations. Then you can move on. But don't try to take any shortcuts. One of the most common mistakes in business made by new entrepreneurs is to hand the reins off to a manager too early in the process of building the business.
Learn How NS Wash Can Help Your Business Prosper
The heart and soul of any car wash business is the physical car wash. Shop at NS Wash, and this is one part of your new business that you don't have to worry about. NS Wash is the largest vehicle wash manufacturer on the West Coast. We offer several types of retail vehicle wash systems and layouts.
We're happy to discuss your needs and work with you to identify the system that best suits your particular business. Contact NS Wash today to learn more!