"I just want to help our customers save and make more money by producing high-quality, efficient vehicle wash equipment." —G. Thomas Ennis
Thomas Ennis's mission of innovation and responsiveness to customers' changing needs have formed the guiding principle of our work here at NS Corporation since Ennis himself founded the company in 1961. Ennis had been working in the car wash industry in the mid-50s and owned his first car wash at the age of 20, called Valley Car Wash. From that first location in Sharon, Pennsylvania, the young Thomas Ennis got to know firsthand the challenges and inefficiencies that hampered his business and others like it. Ennis recognized the need for more efficient and reliable car wash systems across his industry and turned his efforts to creating NS Wash Systems and improving the technology available to him and his contemporaries.
Mr. Ennis was issued his first patent in 1967 for wrap-around brushes. In that same year, he incorporated the company that would eventually become NS Corporation (or NS Wash Systems) as NS Car Wash Enterprises, Inc. NS Wash Systems made immediate strides in the field of commercial car wash systems, and customers came to depend on our company's ability to provide them with simple equipment that delivered top-quality results for their car wash customers in turn. NS Wash users could rest assured they would not be buying and paying to maintain overdesigned, over-engineered equipment for their businesses. The simplicity of Ennis's designs lead to efficiency and, ultimately, saved money for our customers in the form of lower upkeep costs, repair costs, better turnarounds for their own customers and, perhaps more crucially, a clean and reproducible finish on every vehicle that went through our patented car wash systems.
Even in those early days, it was clear to see that our philosophy on design and business was crystallizing for NS Wash. Ennis had worked at his first patent to suit his own needs as a business owner, as well as those of his peers. His response had been one that used the time-tested design principles of simplicity and conservation to create a better product, providing business owners with car wash systems that performed better while costing less for the business owner. In the late 70s, NS Wash leveraged this responsive and cost-saving philosophy to meet the growing needs of the transit industry, expanding its engineering and manufacturing capabilities in order to meet the larger cleaning requirements of the transit sector.
While Ennis and his company had already built and sold many innovative car wash systems for commercial use, this expansion further diversified their purview, which now included bus, truck, and rail operations. In March 1980, NS Car Wash Enterprises, Inc., officially changed its name to NS Corporation, to reflect this growing diversification. At present, NS Corporation is proud to report that we offer the widest array of car wash systems and other vehicle wash systems of any company in our field, both in the U.S. or abroad.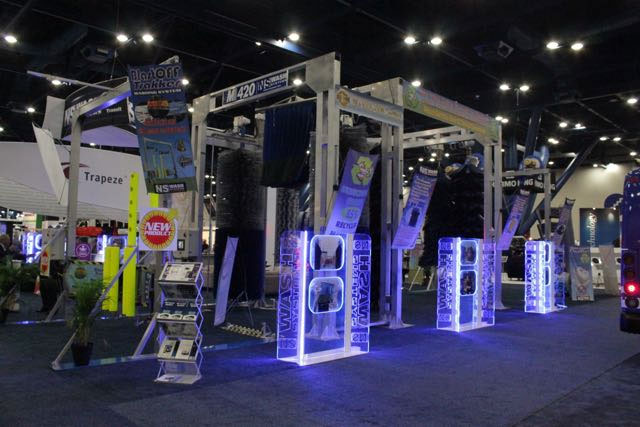 What NS Wash Systems Does (and How We Do It)
The car wash is a ubiquitous and iconic staple of American life. Just as Ford and General Motors (GM) were revolutionizing the automotive industry and fomenting American "car culture" throughout the second half of the twentieth century, NS Corporation was working on revolutionizing the car wash industry that sprung up concurrently. Especially at the time Thomas Ennis was first working on his car wash systems, the automobile was profoundly entwined in America's cultural imagination, and the car wash was a cornerstone of that culture.
Still, for all its history and cultural significance, the car wash goes mostly unnoticed. At NS Wash Systems, we dedicate ourselves to making sure that your car wash systems always work, and we do that by designing and manufacturing our wash equipment to give you the longest possible working life while keeping maintenance costs low. In many ways, the principles that guide us are the same ones that guided those storied automotive days. Our products avoid unnecessary bells and whistles and instead focus on maximizing the efficiency of both materials and resources.
As we moved to respond to needs of the transit industry before, today NS wash is focused on offering car wash systems that save customers' water and electric resources. This is beneficial to business owners in the form of lower operating costs, but also crucial to meet the changing needs of all businesses to adapt to the needs of our environment. We see the mission of making car wash systems environmentally friendly as a win-win: wasteful businesses practices can be as harmful to a company's image and bottom line as they can be to the environment. And while a company's image can be remedied, some environmental damage can never be undone.
To that end, NS wash has proudly worked toward developing a range of car wash systems that incorporate modern eco-friendly car wash technologies. For industries such as the transit sector, which rely heavily on resources like water and power, conservation and recycling are not only beneficial, they're crucial to a company's bottom line. NS Corporation has led the way in conservation and recycling in our car wash systems and other products. From replacing traditional foamers with more efficient bubbles to creating more resource-efficient NS wash systems, NS Corporation remains at the forefront of car wash systems innovation.
As always, our philosophy of simplicity leading to efficiency holds true for our conserving and recycling technologies. We have maintained our responsive position toward customers' needs, by providing a wide range of eco-friendly and efficient car was systems designed to fit businesses of any budget and size. From environmentally friendly commercial systems like our ECO-7 to large transit NS wash systems like our Nautica 4M and 414B systems, we take pride in our dedication to providing business owners with car wash systems that work for their business, their customers, and the environment.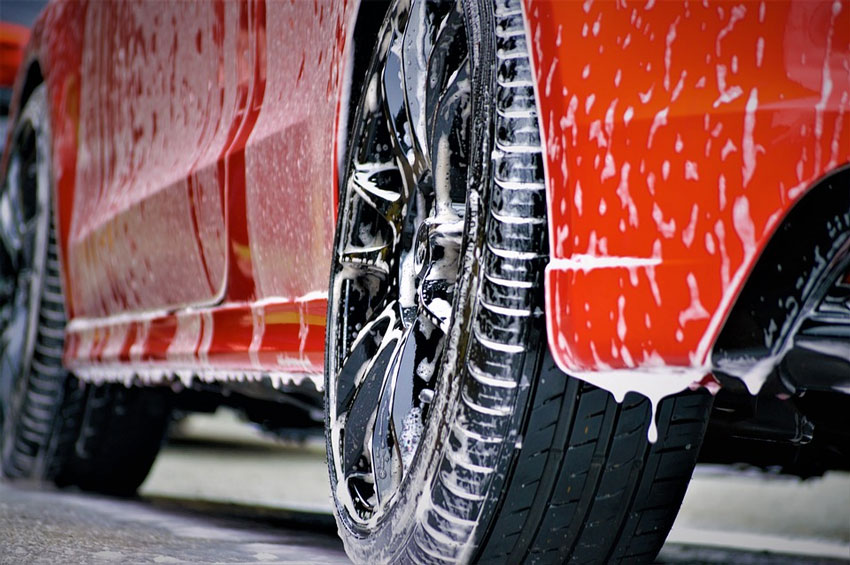 Working for Our Customers' Success
Our founder Thomas Ennis said it himself: "Our success is directly a result of the success of our customers." The car wash industry is ultimately a service industry, and for us, the same must be said for the car wash systems industry. From our earliest days, we have created success for ourselves and our customers by responding to their needs, especially as those needs change and evolve over time. As production techniques have improved, and as the necessity of maintaining a responsible environmental footprint has become more apparent, NS wash systems have grown and evolved in turn. We have not only helped our customers revolutionize the mechanical assets of their business, but also happily provided guidance to business owners on making the most of their car wash systems. From advising on maintenance and installation to offering tips on branding and other best practices, we strive to be there for our communities and customers.
As the availability of environmental resources changes, the car wash and car wash systems industry will face further pressure to make itself more eco-friendly, more conservationist, and more adaptive. NS wash systems philosophy has put us ahead of the curve in meeting the challenges of the industry, today and in the future, as well as encouraging our customers and peers to adopt best practices for an environmentally friendly business.
If you would like to know more about NS Corporation's range of transit and car wash systems, we warmly encourage you to reach out to us. From our current home base in Inglewood, CA, we have led the industry in both the depth of innovation and breadth of product offerings, ensuring we're eminently qualified and supply and service businesses and operations of any size and purpose. We are here to help you decide which of our systems best fit your business and pride ourselves on sharing our nearly 60 years of experience with customers old and new.
Please feel free to explore our range of transit wash systems and car wash systems assets, or reach out to us directly if you would like to speak to an expert about our range of products and systems on offer. We are dedicated to your success and to providing all of our customers with the very latest and best in car wash systems technology and equipment and look forward to bringing our expertise and premier customer service to your needs. Contact us today to discuss your large-scale transit or retail car wash needs.